The NTCAM forum aims to present the rich aspects of experimental arts in Taiwan during the 90s while establishing a space for new discourses. As a part of the art history research project carried out by NTCAM, participants at this forum will further discuss the topics based on the research on art development in New Taipei City and the recently published exhibition history book—"Exhibition in becoming: Taipei County art exhibition and experimental art."
"It is a bit like a wet market here. But it's also like a large scoop of honey melting into the river after stirring. The sweet ambiance then evaporates in the city."
The passage above is from the 1994 Taipei Broken Life Festival flyer. The ambiguous ambiance is like the portrayal of the entire era, providing a real yet imaginative reference for future generations of the time and space back in the 90s. Art development in the 90s was full of experimental traits. During the delicate and complex transition from authoritarian rule to democratization, artists collided with social boundaries sharply and boldly. Experimental theaters, performance arts, noises, visual arts, media, and independent journals broke new ground and profoundly impacted future generations.

When discussing the 90s, this forum will cover the lifting of martial law—a landmark event that established a new historical context. In addition, this forum will also discuss the 90s in a global context. Through international narratives, such as the geopolitics of the Cold War and the cultural flow facilitated by globalization, forum participants will reflect on how the art development in Taiwan responded to the local context while gradually growing into a unique appearance during that time. Meanwhile, Asian perspective and consciousness with internal reference gradually arose in the 90s; thus, speakers from Asia and experts in Asia research will be participating in the forum to share their research and find historical resonances.

Compared to the capital, Taipei County (present-day New Taipei City) is regarded as the "periphery," whether it be economic development, cultural development, or urban planning. However, it is also precisely due to these characteristics and conditions that this "land by the basin" became the best location for developing various art experiments.

Since 1992, the Taipei County Cultural Center implemented a series of reform measures on the Taipei County Art Exhibitions organized by the Center, turning the official salon representing the canon of art into the most crucial experimental exhibition platform during that time. For instance, starting "juror responsibilities" to review and criticize the art system when selecting works for exhibitions. The "environmental art" exhibition series with the theme of Tamsui River started a new paradigm of curating. Furthermore, various experimental contemporary art exhibitions and activities across domains emerged, such as the "New Formosa Art Festival." In addition to responding to the Taiwanization policy of the Taipei County government, these changes reflected the close relationship between experimental art and the progress of Taiwan's democratization. Chiang Po-Shin, a researcher in art history and the editor-in-chief of the NTCAM's exhibition history book—"Exhibition in becoming: Taipei County art exhibition and experimental art," will deliver a keynote speech on this topic. Art historians Guo Jau-lan and Dong Bingfeng will join him in the discussions.

In addition to the keynote speeches, this forum will host four round-table discussions on four sub-topics: Research Methods of Exhibition History and Archives, Rebel and Reconstruction of the Body, Production and Reproduction of Space, and Critical Consciousness of Reviews and Publishing.

Professionals participating in the Research Methods of Exhibition History and Archives session include Biljana Ciric, Michelle Wong, and Wang Po-Wei. They will discuss how marginal historical narratives complicated mainstream history and the dialogue and relationship between literature and curating. They will also discuss how the three axes of the archival display, exhibition narrative, and exhibition history writing intertwine through media.

Kao Junhonn, Chow Ling-Chih, and Wu, Sih-Fong will join The Rebellion and Reconstruction of the Body session to discuss the body transformation and construction process during the 90s in three dimensions: directional change in the development of performance art in the late 1990s, the correspondence between the bodies of urban aboriginals and the reorganization of urban spaces, and the differences and dialectics of "people" in theatrical arts.

Nikita Yingqian Choi, Simon Soon, and Lu Pei-Yi will participate in The Production and Reproduction of Space session to discuss how artists began to step outside (atypical exhibition space) to create. They will be covering different case studies such as the Guangzhou-based artist group "Big Tail Elephant," the series of art festivals "Chiang Mai Social Installation" in Chiang Mai, and "River" and "Lord of the Rim: In Herself / For Herself" in Taipei County (now New Taipei City). They will also discuss how art responded to capitalized urban spaces, the resurgence of local cultural awareness, and using the landscape as a method of identity politics.

In the Critical Consciousness in Writing and Publishing session, Huang Sun Quan, Lenny Kowk, and Wuo Young-ie will talk about how the media, culture, and independent journals in the 90s tested and collided with the boundaries of the system with words. Also, when Western theories were introduced, how these theories responded to local social issues and further interpreted them to produce local discourses.

NTCAM is dedicated to documenting art history from multiple perspectives. This forum and the book "Exhibition in becoming: Taipei County art exhibition and experimental art" mark the beginning of NTCAM's art history project. NTCAM will continue to build the literature library and plans to provide more open resources and invite researchers from all over the world to continue in-depth research.
*Simultaneous interpretation will be available for the forum.
---
Please register via the links below:
Speaker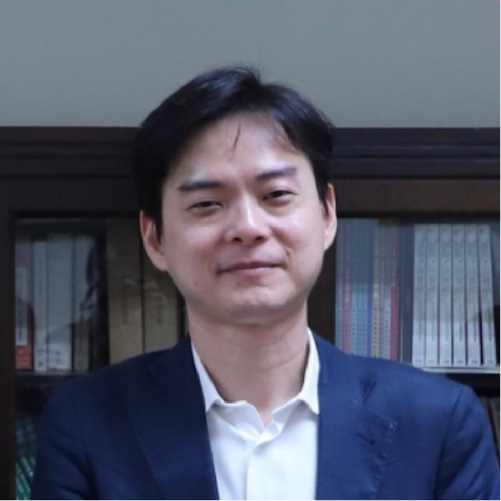 Chiang Po-Shin
Chiang Po-Shin is an art historian, the convener of the database of the Taiwan Art History Research Center of the National Cheng Kung University, and the initiator of the Taiwan Visual Art Archive (TVAA). He worked as the head of the Art Archive Center of the Tainan National University of the Arts, the chief editor and convener of the Art Critique of Taiwan (ACT), the chairperson of the international jury at the 19th Taishin Arts Award, and the member of the Ministry of Culture Review Committee for national treasures and significant antiques.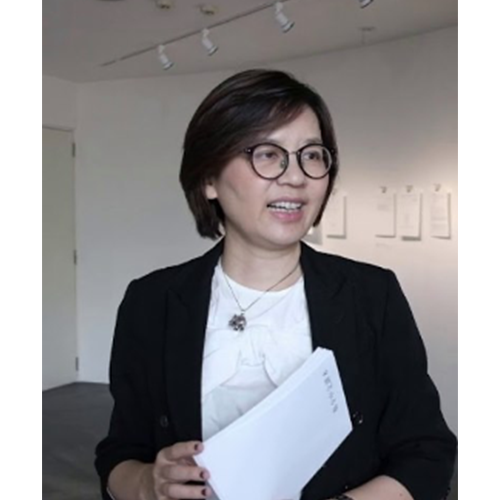 Jau-lan GUO
Associate Professor, Taipei National University of the Arts.
Jau-lan GUO teaches modern and contemporary art, art history, and curatorial practice. Her research interests revolve around the issue of artistic migration, circulation, and art historiography, and how exhibitions make history.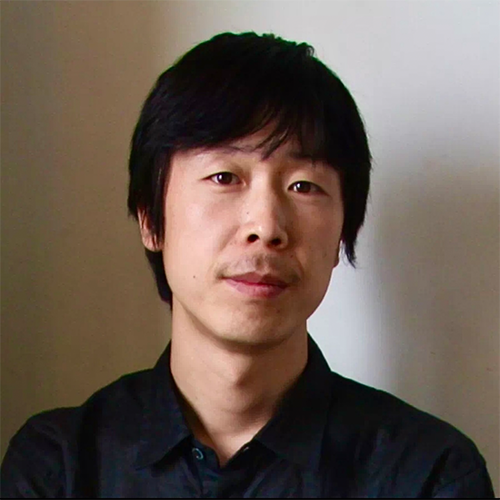 Dong Bingfeng
Dong Bingfeng is a curator and producer based in Beijing. He currently holds the position of Academic Director of Xie Zilong Photography Museum, and research fellow in School of Inter-media Art, China Academy of Art. Since 2005, Dong Bingfeng has worked as curator in Guangdong Museum of Art and Ullens Center for Contemporary Art, Deputy Director of Iberia Center for Contemporary Art, Art Director of Li Xianting's Film Fund, and Academic Director of OCAT Institute. In 2013, Dong Bingfeng was awarded the "CCAA Chinese Contemporary Art Critic Award". In 2015, he was awarded the Chinese Contemporary Art Critic Award of Yishu: Journal of Contemporary Chinese Art. In 2017,he was awarded the Robert H. N. Ho Family Foundation Greater China Research Grant.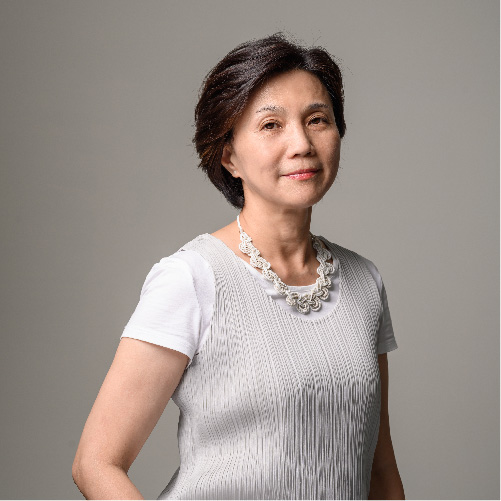 Lai Hsiangling
Lai Hsiangling has an academic background of art history and museum studies. Formerly a curator at the National Taiwan Museum of Fine Arts and the Taipei Fine Arts Museum, she has more than 30 years of experience in curatorial practice and museum management in Taiwan and Shanghai. She is the Founding Director of Taiwan Contemporary Culture Lab (Taipei), Rockbund Art Museum (Shanghai), and was the Executive Director of Museum of Contemporary Art (Taipei). In her over 30 years of work, Lai has committed to promoting research, creation, public engagement, social communication and international exchange through her practices in museum management and curatorial work.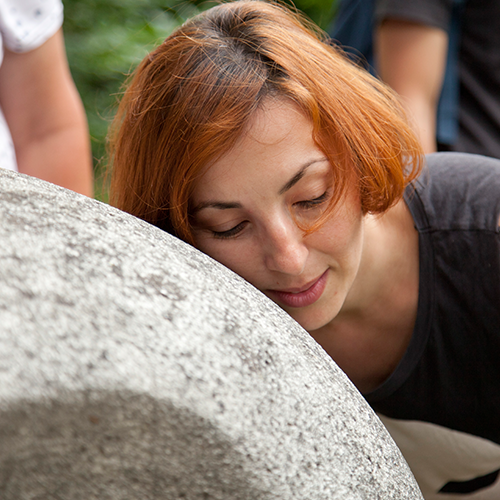 BILJANA CIRIC
Independent curator.
Ciric is curator of the Pavilion of Republic of Serbia at 59th Venice Biennale in 2022 presenting with Walking with Water Solo exhibition of Vladimir Nikolic. She is conceiving inquiry for first Trans- Southeast Asian Triennial in Guang Zhou Repetition as a Gesture Towards Deep Listening (2021/2022)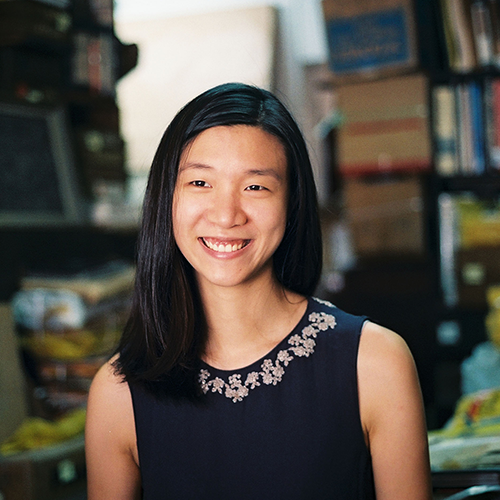 Michelle Wun Ting Wong
A researcher based in Hong Kong. From 2012–20 she was a researcher at Asia Art Archive (AAA), focusing on Hong Kong art history and histories of exchange and circulation through exhibitions and periodicals. She curated Portals, Stories, and Other Journeys at Tai Kwun Contemporary (2021), and was part of the curatorial teams for 11th Edition of Gwangju Biennale (2016), and Yokohama Triennale 2020. Her writing has been published in Ambitious Alignments: New Histories of Southeast Asian Art, 1945–1990 (2018), the journal Southeast of Now (2019) amongst others. She is currently a PhD candidate in art history at the University of Hong Kong.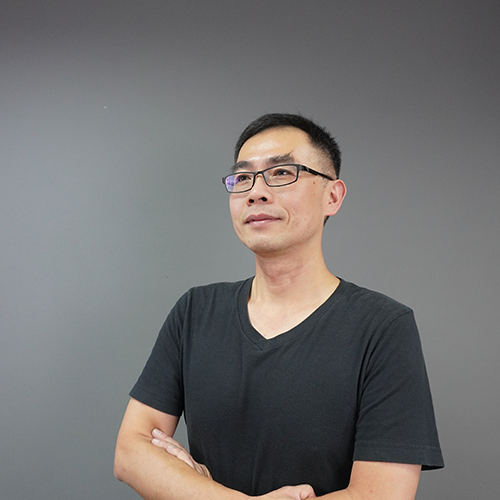 Po-Wei Wang
Po-Wei Wang is the artistic director of Digital Art Foundation, Taiwan. His research interests include Media Theory, History of Contemporary Art, Sociology of Culture and Art, and Art/Science/Technology (AST). Translated Niklas Luhmann´s Liebe als Passion: Zur Codierung von Intimität into Chinese together with Chin-Hui Chang.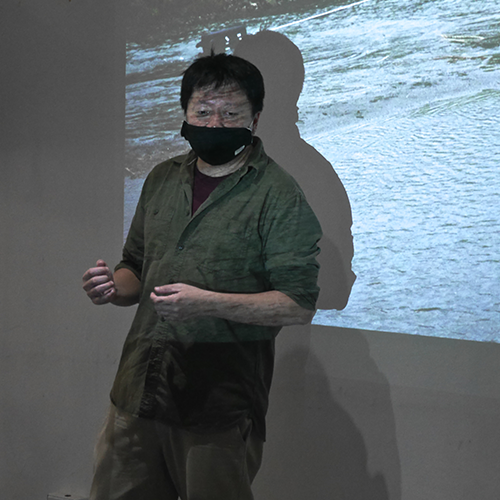 Si-Fong Wu
A small theater worker accidentally fell into the industry. Currently living in Eastern Taiwan. Acting dramatic in society and working as a writer in the theater. The most official identity is the deputy editor of Performing Arts Forum of Australia and theater critic. The main editor of the album, Hermeneutics of Hamlet Machine (2016), Approaching by the Scripts of Approaching Theatre (2017), Outsider: Selected Plays of KOH Choon Eiow with Cheng Yin-Chen (2019), and Conversations with Assignment, Assignment Theatre with Che-Yu Lee (2021-)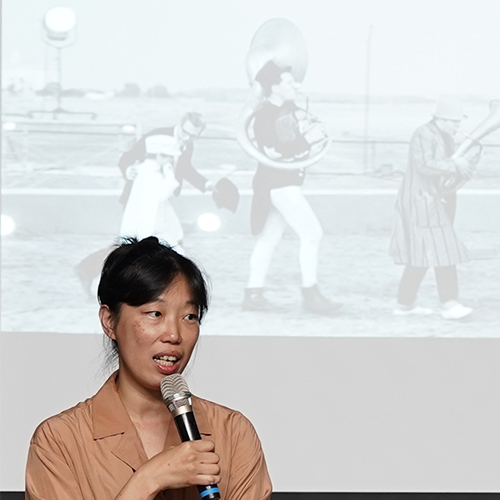 Ling-Chih Chow
She works as a curator, art critic, dramaturgy and creation consultant, writer, and lecturer of theater aesthetics and creation. She is also a theme planner of books and magazines and helps organize lectures and workshops. She plays different roles in research projects for various art festivals, performing arts creation, exhibitions, teams, and venues.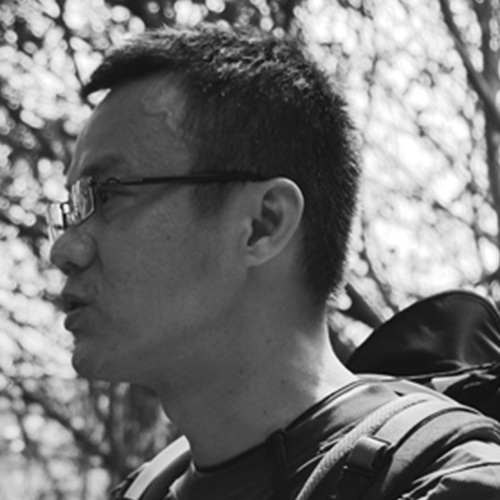 Kao Jun-Honn
Kao Jun-Honn was born in 1973 in Taiwan, graduated from Tainan National University of the Arts with a PhD in Art Creation and Theory. He is currently an assistant professor at the Graduate Institute of Transdisciplinary Art, National Kaohsiung Normal University. His artistic works mainly focus on issues of history, space, bio-politics, neoliberalism, East Asia, and indigeneity through the forms of planned action, physical practice, video art, and non-fictional writing.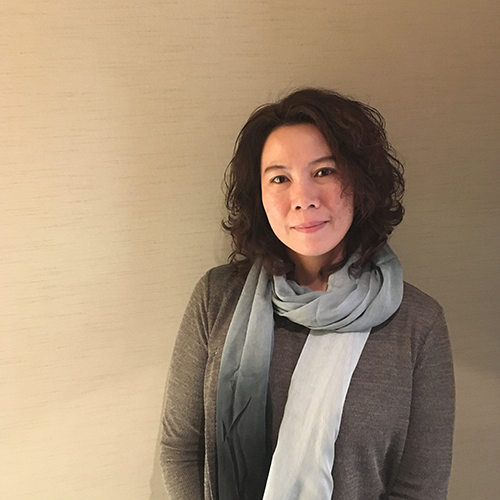 Amy Cheng
Amy Cheng is a curator and writer based in Taipei. In 2010, she co-founded TheCube Project Space, which serves as an independent art space devoted to the research, production and presentation of contemporary art in Taipei.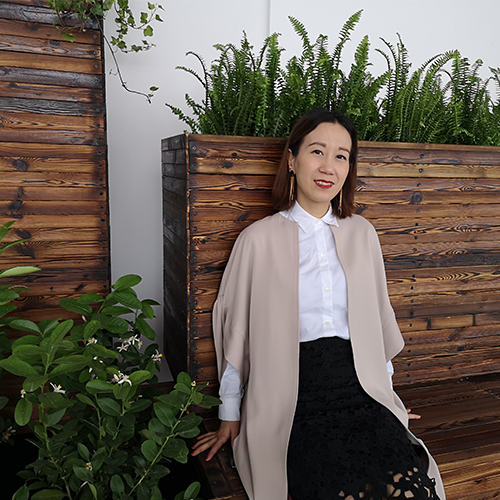 Nikita Yingqian Cai
Deputy Director and Chief Curator at Times Museum. She has curated such exhibitions as Times Heterotopia Trilogy (2011, 2014, 2017), Jiang Zhi: If This is a Man (2012), Roman Ondák: Storyboard (2015), Big Tail Elephants: One Hour, No Room, Five Shows (2016) , Pan Yuliang: A Journey to Silence (Villa Vassilieff in Paris and Guangdong Times Museum, 2017), Omer Fast: The Invisible Hand (2018), Neither Black/Red/Yellow Nor Woman (Times Art Center Belin, 2019), and Zhou Tao: The Ridge in the Bronze Mirror (2019) and Candice Lin: Pigs and Poison (2021). She runs the Para-curatorial series and the research network of "All the Way South", and is the co-editor of On Our Times and the podcast host of "Rolling Congee". She was awarded the Asian Cultural Council Fellowship in 2019.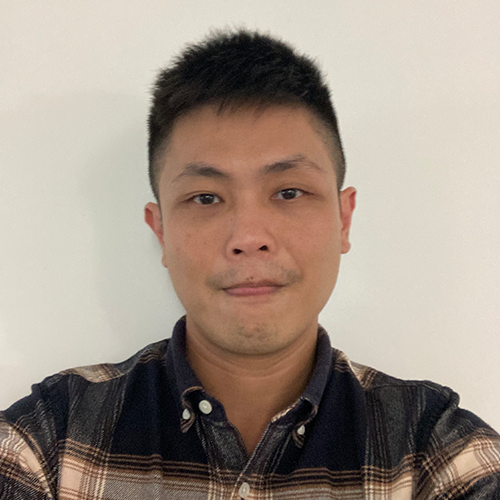 Simon Soon
Simon Soon is Senior Lecturer in art history at the Visual Art Studies Program, Faculty of Creative Arts, Universiti Malaya. He has written on various topics related to 20th-century art across Asia and curates exhibitions, most recently Bayangnya Itu Timbul Tenggelam: Photographic Cultures in Malaysia. He is also an editorial member of Southeast of Now: Directions in Contemporary and Modern Art in Asia, and a team member of the Malaysia Design Archive. He is also occasionally an artist, working chiefly through collaboration to explore cultural histories of the Malay archipelago. Since the pandemic, he is also currently exploring historical GIS as well as other forms of digital humanities scholarship.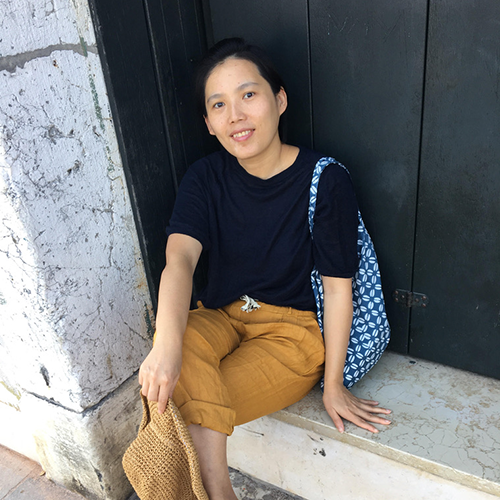 LU Pei-yi
She is an associate professor of MA Program on Critical and Curatorial Studies of Contemporary Art, National Taipei University of Education. She was awarded PhD in humanities and Cultural Studies at Birkbeck (London Consortium), University of London.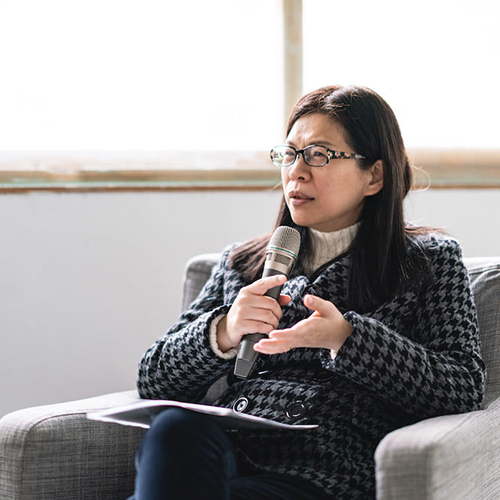 Chen Kuang-Yi
Dean of Fine Arts College in National Taiwan University of the Arts.
The dean of fine arts college in National Taiwan University of Arts. Traveling in France for 14 years. Obtaining bachelor's degree, master's degree, as well as doctorate degree from contemporary art history department in University of Paris X in France. Having abundant experiences in both curating international exhibitions and art criticism. Moreover, serving as awards consultant for National History Museum, Taipei Fine Arts Museum and others. Numerous papers public in several article collection and exhibition issue.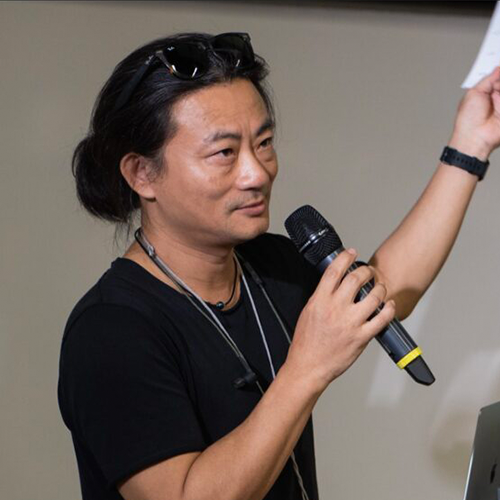 Huang Sun-Quan
An artivist across architecture, media, social movements, and arts. He is currently the director of the Institute of Network Society at the China Academy of Art, and worked as the editor-in-chief of POTS Weekly.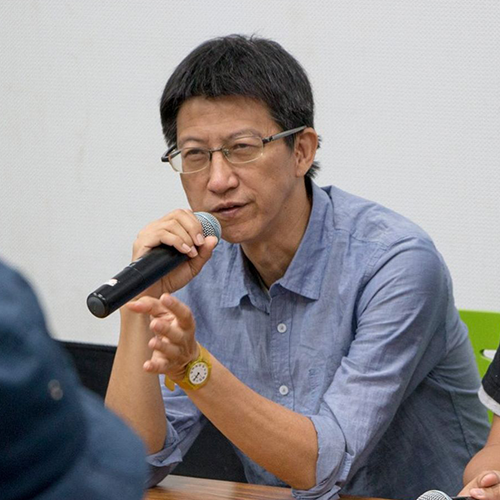 Wu Yong-Yi
Wu Yong-Yi is a permanent member of Taiwan Film Heritage Preservation Association, an executive member of Southeast Asia-Pacific Audiovisual Archive Association (SEAPAVAA), and the chief of office for Peace Wave. He retired in 2021 from Tainan National University of the Arts (TNNUA) as an assistant professor at the Graduate Institute of Documentary & Film Archiving, and has served as the director and the dean for general affairs of the Newsreel and Documentary Film Archives of TNNUA, the liaison of the National Alliance for Workers of Closed Factories, the executive director of the Committee for Action of Labor Legislation and the National Federation of Independent Trade Unions, and the researcher of Taiwan International Workers Association. He was also a member of the 2014 Pariah Liberation Area and the editorial board of The Edge of the Island magazine, and the author of Telling Stories of a "Second-class" Labor Movement in Taiwan and What Do Ghosts Do in Spring?.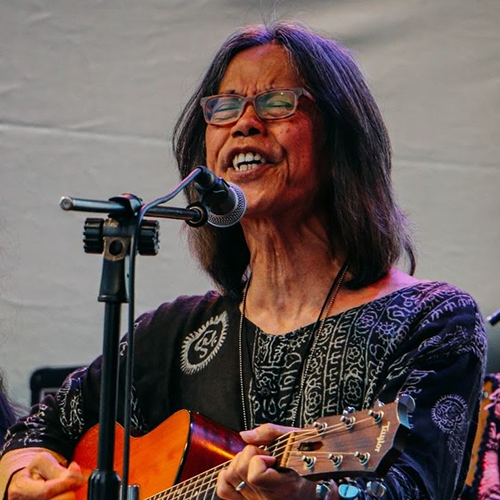 Lenny Kwok
Lenny Kwok, born in 1955, is a British Overseas Territories citizen. Lenny became an activist in the early 60s before the global youth movements in 1968. In his youth, he was passionate about music and poetry; he considered these as means to make a change in society throughout his life. Just before the handover of Hong Kong in the 90s, he created the first artivist.org website in the world to share his works and connect the international network. During the month of Hong Kong's handover, "Artivists" organized various activities, e.g., forums, video and postcard exhibitions, and concerts, to exercise the freedom of speech and defend the freedom of speech with actions.
▎NTCAM FORUM 2022
Restless Ambiance: Re-exploring Experimental Art in Taiwan and Beyond
Date: November 12-13, 2022
Venue: Shin Kong Music Hall (10F., No. 51, Ln. 188, Sec. 1, Wenhua Rd., Banqiao Dist., New Taipei City)
---
Advised by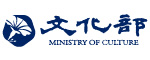 Organized by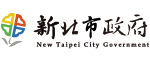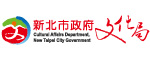 Collaborator