The existence of ruins manifests—and makes us wonder—the previous life of a given space, followed by a question: Why was it transformed into ruins? Memories roam through the crossroad of the past and present, as the remaining objects retell the history and plants growing on dilapidated walls envision the future.

Roaming around the Ruins Series―The Civilization Built by Skeleton (1991-2005), a collection of New Taipei City Art Museum (NTCAM), takes fourteen years in the making. YAO Jui-Chung has photographed various ruins in Taiwan since the 1990s. The first part of the series consists of the artist's photos of the dilapidated public buildings, spanning the structural change from industrial production to the development of the times. Examples include the industrial complexes and historical relics from the early days of various mining operations in the northern coastal area of Taiwan and crops production factories that once witnessed Taiwan's export boom. Roaming around the Ruins has built a meandering road out of a way of looking—bordering time, geography and social change.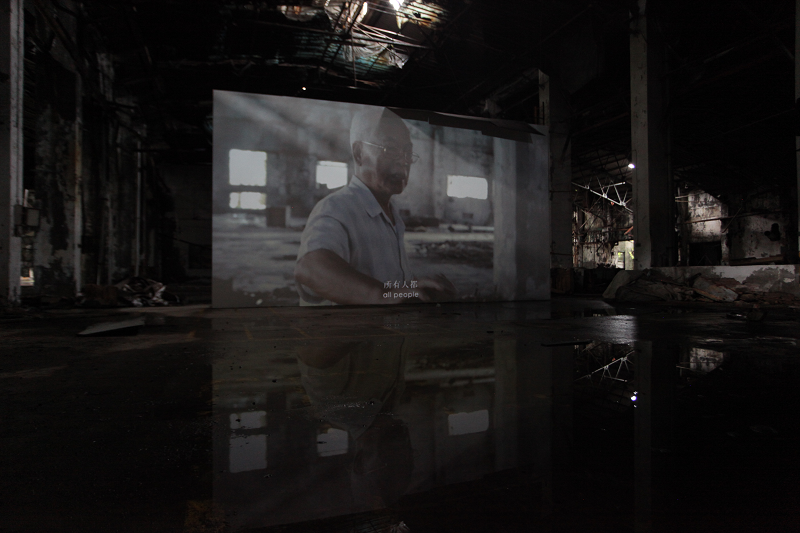 In the past, our bodies roamed within physical spaces, and now we, due to our changing lifestyles, spend more time wandering in the digital world. Browsing web pages embodies our movement across different spaces, with our mouse pointer visualizing our trace. Plugged in the Ruins attempts to utilize the internet as an alternative interface for reexamining Roaming around Ruins, from which we walk toward the present and seek its connection with the works of LI Tzi-Mei, LIU Yu ,and Meuko! Meuko! X NAXS Corp.. Through juxtaposing the work of YAO Jui-Chung and that of contemporary artists, we can reflect upon the now abandoned spaces in the photography series—made into ruins by various reasons and forces, as to create dialogues, expand their meanings, re-engage through a retrospective gaze, and imagine a new way of beings out of the remains.